PLACE YOUR ORDERS ONLINE AT
BUNNINGS
FOR CLICK & COLLECT. OUR
ONSITE TEAM
CAN ALSO DELIVER TO YOUR SITE.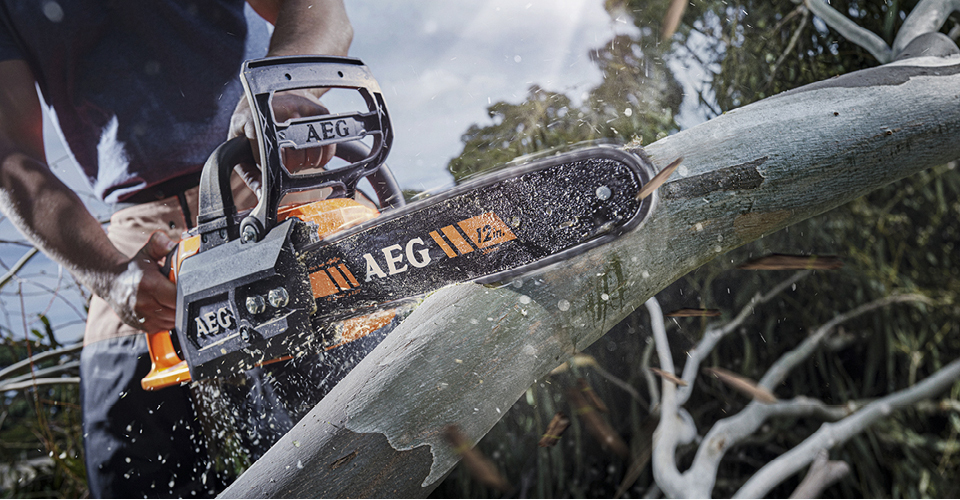 TOOLS THAT LOVE A LONG WEEKEND
AEG power tools and equipment are great onsite. But many can 'cut it' offsite, like when you're camping or just kicking back relaxing away from work on a long weekend.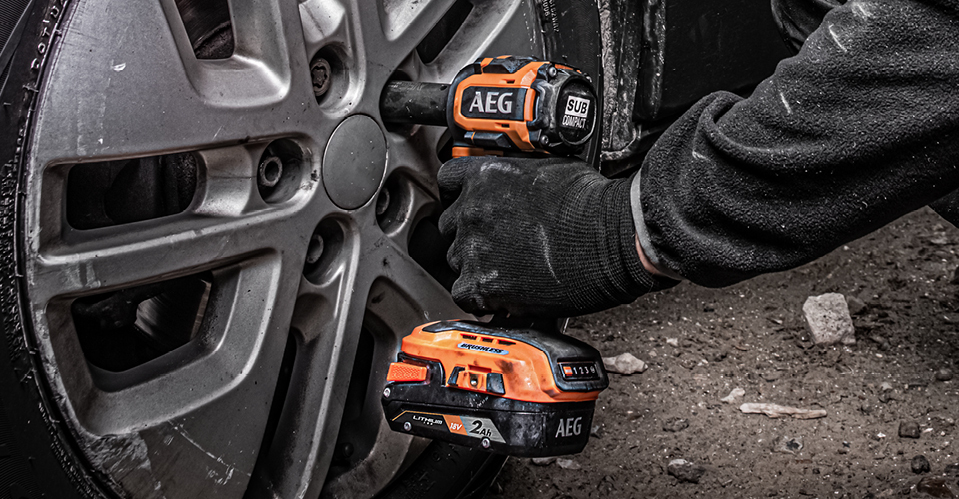 TOOLS THAT LOVE WORKING
The AEG Sub Compact Impact Wrench isn't really into fun and relaxation. It's all about business –7 days a week (incl. public holidays!).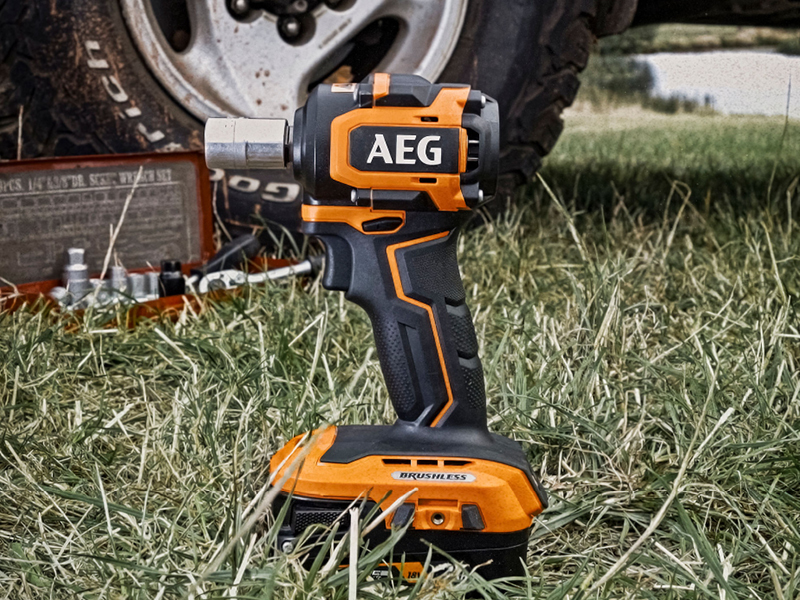 DON'T ARGUE
Smaller and lighter than a standard size impact wrench but still has all the grunt you'll need for 4x4 wheel changes.
Less fatigue on repetitive jobs, weighing in at 0.95kg

305NM of Nut-Busting Torque

4 Modes delivering the right amount of power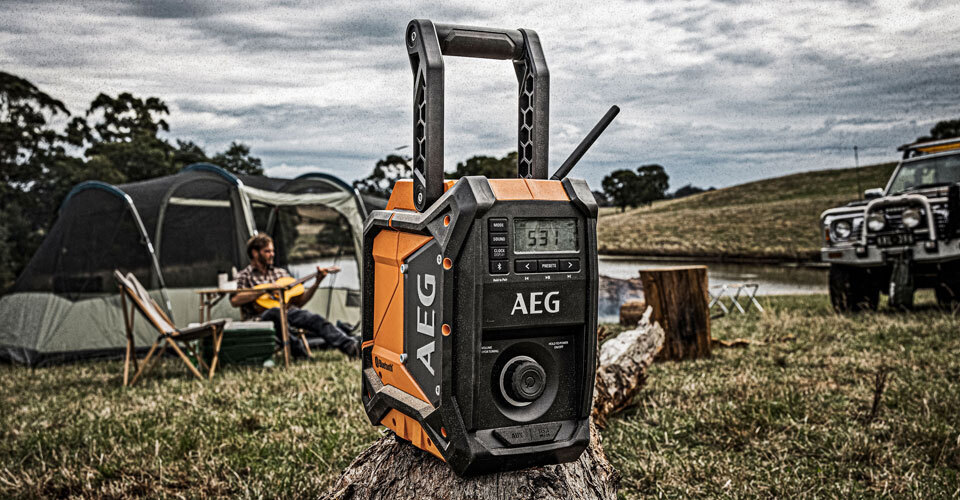 CAMP SMARTER
Don't 'rough it' if you don't have to. Take your lights, fans and tunes with you – and even some portable power.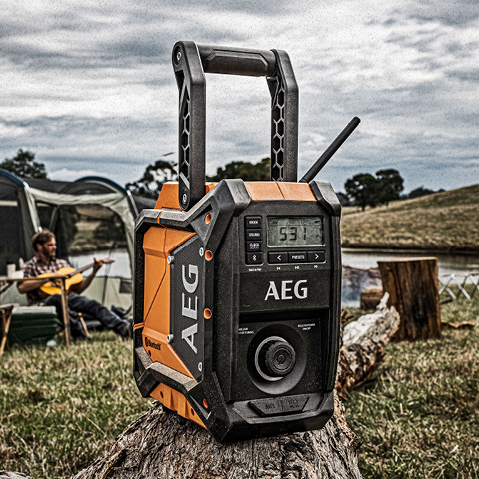 NOT JUST FOR THE JOBSITE
How's the serenity? Your radio, your playlist, right?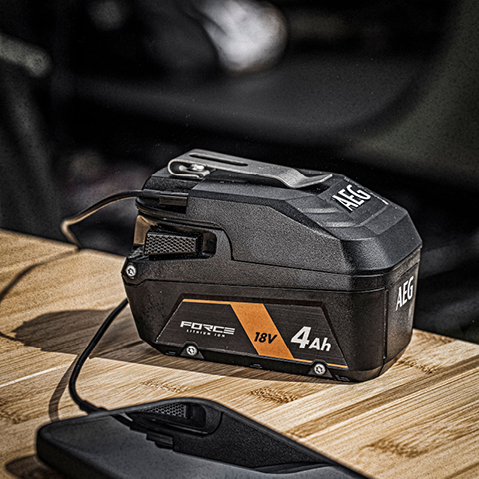 POWER AWAY FROM HOME
Charge your phone or run your hybrid products away from mains power.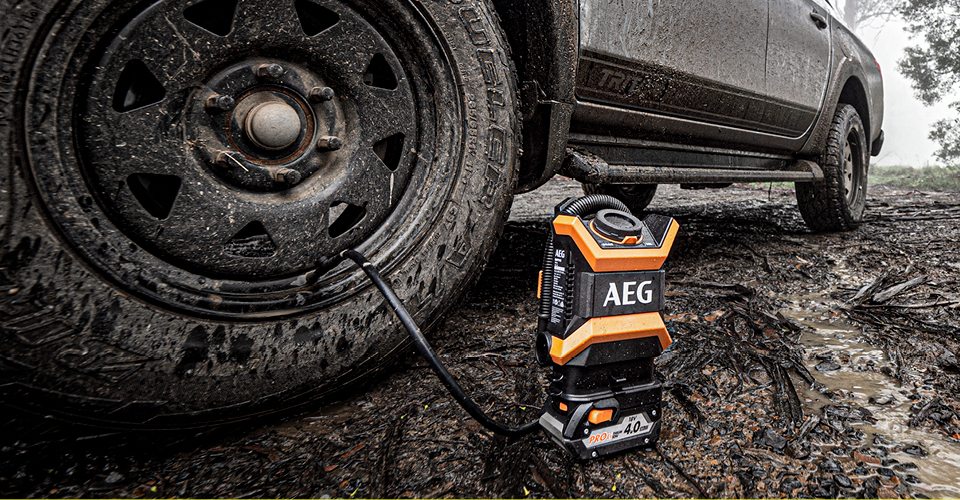 NOT JUST HOT AIR
Save your lungs, your back and heaps of time on your next adventure by taking any or all of these products with you.
STORE YOUR STUFF
Keep your tools and accessories organised, safe and ready to go with AEG's range of heavy-duty modular storage units, toolboxes, tote bags and carry bags. All items are constructed to withstand the toughest on-site and transport conditions.
THE POWER TO DO WHAT YOU WANT
Work and play harder for longer with AEG's range of 18V batteries and chargers. New design is lighter and has battery protection electronics built in.