PLACE YOUR ORDERS ONLINE AT
BUNNINGS
FOR CLICK & COLLECT. OUR
ONSITE TEAM
CAN ALSO DELIVER TO YOUR SITE.

BLACK FRIDAY DEALS
AEG Black Friday deals come around only once a year. Because of the crazy prize drops on certain items, stock
and time are strictly limited. Once they're gone, they're gone. Don't miss out!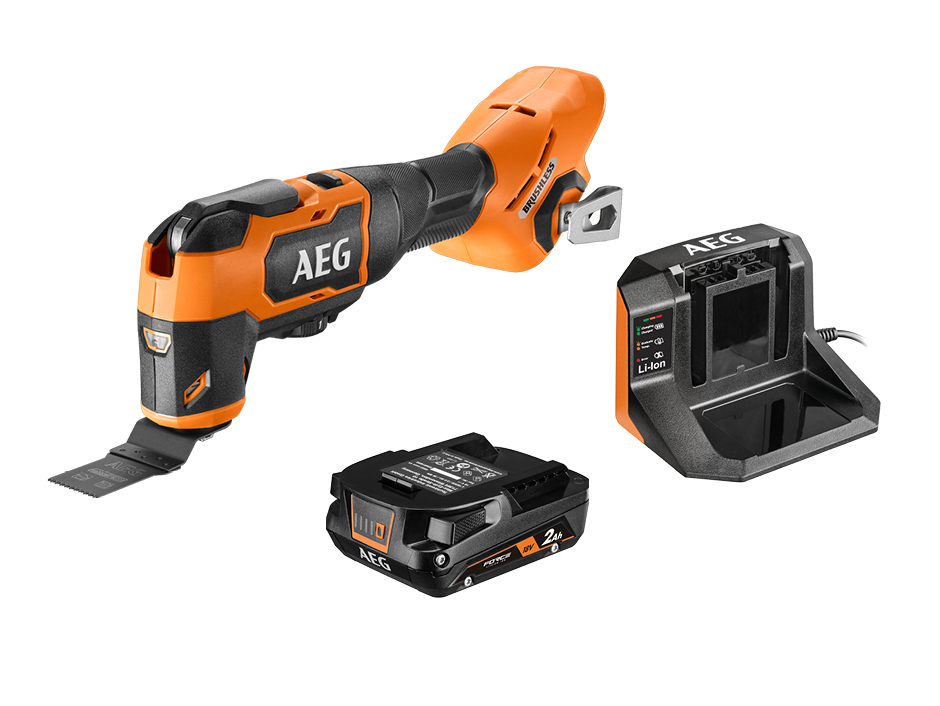 MULTI-PURPOSE
AEG 18V 2.0Ah Brushless Multi Tool Kit | A18OTOMTB2
Plunge cutting, sanding, scraping and shaping … the ultimate in versatility.
For faster and more aggressive cutting, this multi tool features a 3.6° oscillating angle. Tool-free blade change enables fast accessory changes.
An ergonomic design allows for improved control. The integrated LED sight light will improve visibility in poorly lit conditions. Comes with 2.0Ah FORCE battery and charger.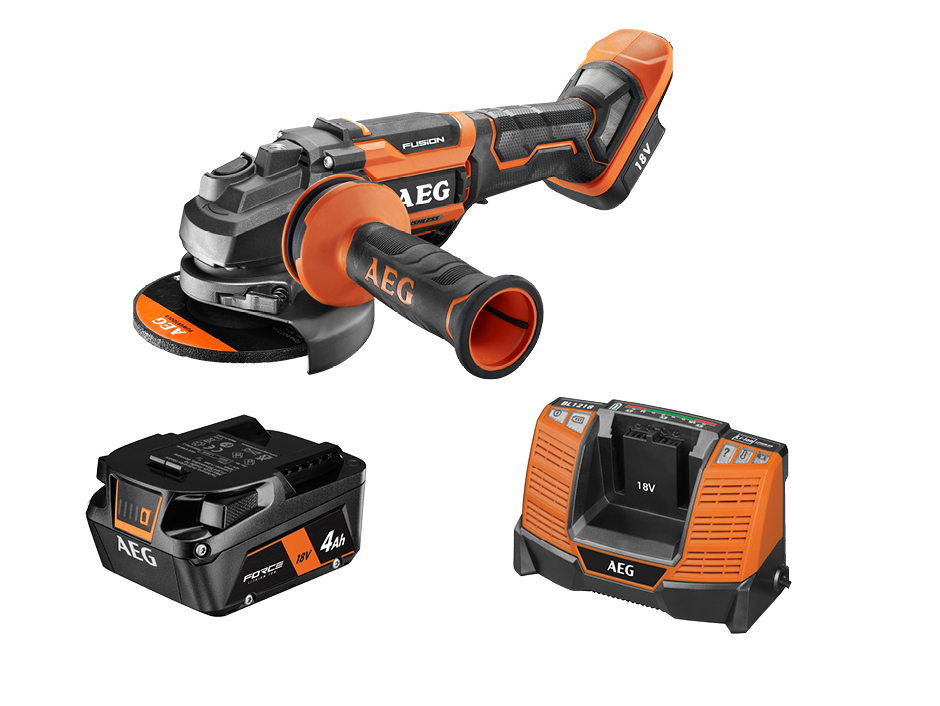 THE DAILY GRIND
AEG 18V 4.0Ah Brushless Grinder Kit | A18FOTOAG4
The AEG 18V 125mm FUSION Paddle Switch Angle Grinder features brushless technology, which means it delivers greater performance and an impressive runtime.
This cordless angle grinder is comfortable to use, with an ergonomic dead-man paddle switch.
It also has an anti-kickback shutdown mode, so you can grind or cut with a reduced risk of kickback, an electronic blade brake and a 2-in-1 safety guard.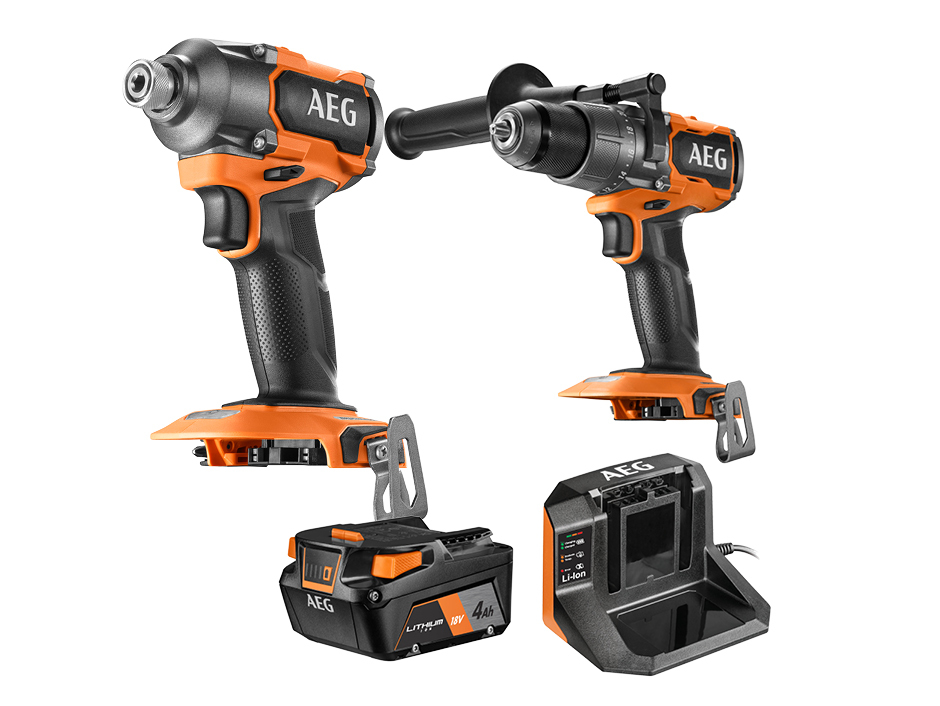 SO MUCH FOR SO LITTLE
AEG 18V 4.0Ah Brushless 2 Piece Combo Kit | A18X2IDPD4
Two of the most commonly used tools onsite – a brushless hammer drill and 3-speed impact driver bundled together at a crazy low price just for Black Friday.
Drill into masonry with the powerful 18V Brushless Hammer Drill that offers a high torque of 90Nm. The brushless motor provides up to 2,100RPM for standard.
The 18V Brushless Impact Driver generates 220Nm of torque for screwdriving and tightening power required for heavy-duty applications. Adjust between three speed settings up to 2900rpm.
Kit includes a 4.0Ah FORCE battery and charger. Wow!
WEED WARRIOR
AEG 18V Line Trimmer 4Ah Kit | A18LTR24
Harnessing a top-mount brushless motor, this Line Trimmer delivers the power and performance required for trimming thick grass and weeds. It boasts an adjustable cutting path of 28-33cm and a 2-speed variable trigger.
The Line Trimmer also has an aluminium shaft that can be detached for compact storage, or add an edger (AEDG10), pole saw (APP10), or hedge trimmer (AHT46) attachment (all sold separately) to the power head.
Kit includes a 4.0Ah FORCE battery and charger.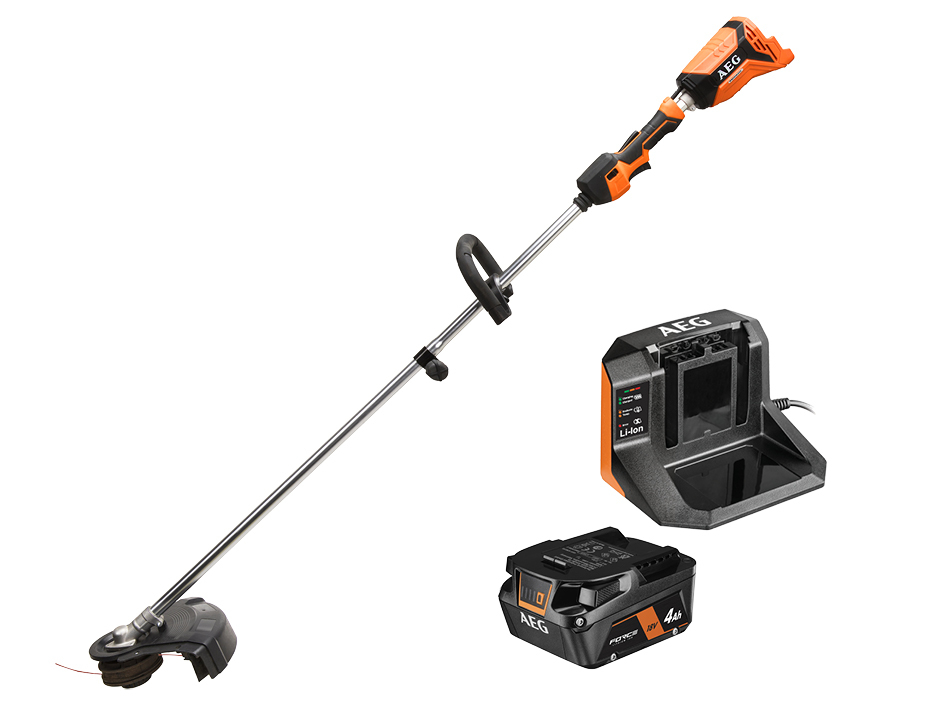 AEG END OF YEAR-REDEMPTIONS
For more amazing offers during Christmas time, check out all the other redemptions offers.