PLACE YOUR ORDERS ONLINE AT
BUNNINGS
FOR CLICK & COLLECT. OUR
ONSITE TEAM
CAN ALSO DELIVER TO YOUR SITE.
star
0
Fusion & Forceexpand_more
FUSION Power Tools
Performance Hand in Hand With Functionality
FUSION power tools are AEG's premium tool range. They boast heavy-duty brushless motors and features that position this range in the top tier of performance and functionality. With power increases up to 30% greater than the equivalent brushed tool* you get more runtime, more performance, more power and more done on site.
*18V FUSION 184mm Circ Saw (A18FCS680) compared to BKS18BR.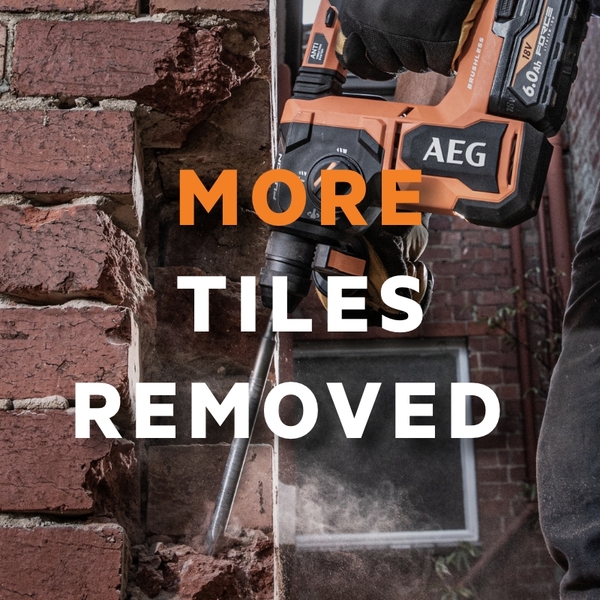 Rotary Hammer Drill | A18FRH0
Bricks and concrete don't stand a chance – 25 joules of impact energy, 5,000bpm and heaps of grunt.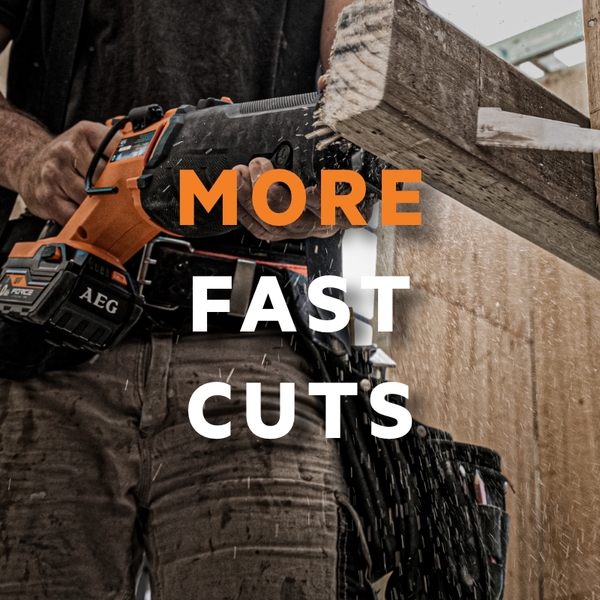 Recip Saw | A18FRS0
Great for demo work or trees – remove branches, roots, you name it – one of the most versatile tools in any tradies arsenal.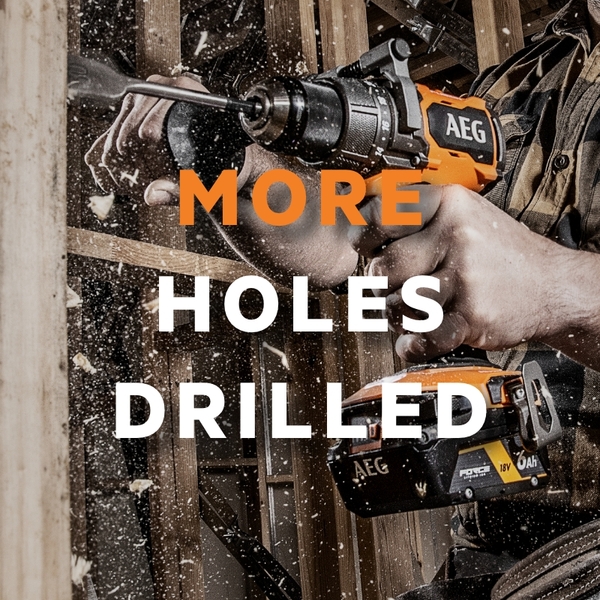 Hammer Drill | A18FPD0
Secure timber posts and beams into bricks and other masonry with 141Nm of torque and 32,000bpm.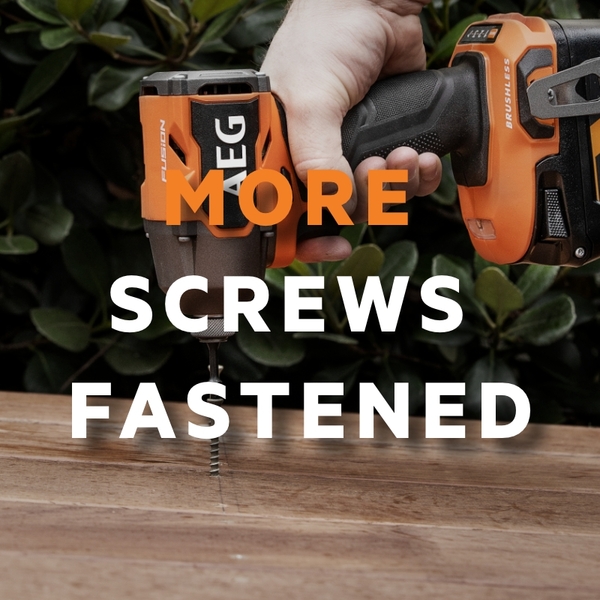 Impact Driver | A18FID0
Great for decking boards or driving longer screws in sleepers or hardwoods.
FUSION Outdoor Equipment

FUSION OUTDOOR POWER EQUIPMENT
Our 18V Commercial range of FUSION outdoor power equipment is ideal for medium to heavy outdoor maintenance tasks. FUSION tools deploy our higher performing brushless motors to extract the optimum power levels and battery runtimes. What's more, our 18V range of outdoor power equipment utilises the same battery platform as our power tool range, adding value by keeping you on the same battery platform. Together, FUSION tools and FORCE batteries deliver the power and runtimes you need to get more of everything you need to get done in a typical workday.
Secateurs | ALP18
With a 1-sec cycle rate and a 30mm cutting capacity, you'll have a racecourse full of roses pruned before you know it!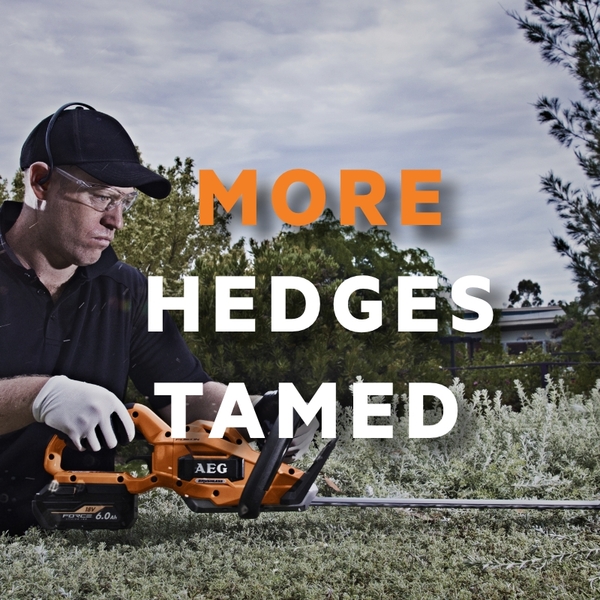 Hedge Trimmer | HT1852B
Its 26mm cutting capacity lets you trim even the most mature hedges.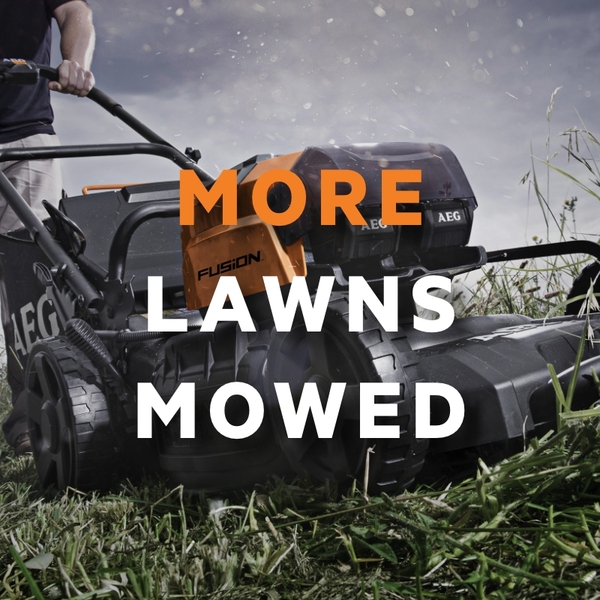 Lawn Mower | ALM18B
Double the power – 36V motor (2 x 18V batteries) to tackle large, long lawns.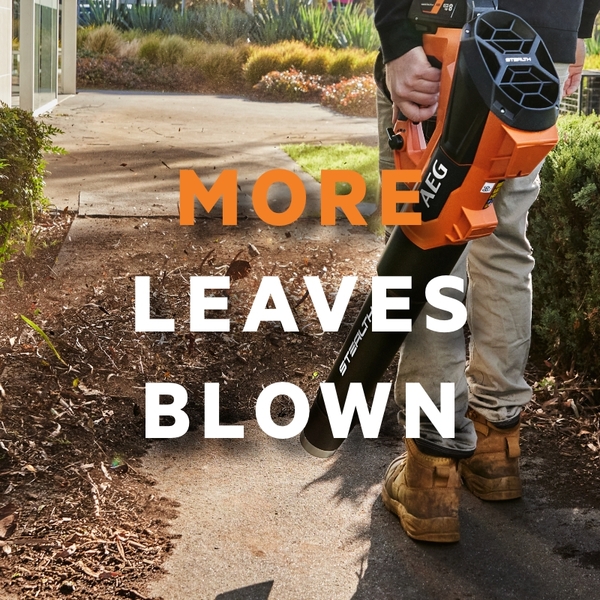 Stealth Blower | A18FBLW20
Engineered quieter so you can start earlier and work in noise-sensitive environments.
FORCE Batteries

NEVER-ENDING POWER INCREASES
The new generation of 18V FORCE batteries never ceases to deliver crazy levels of power to our FUSION tools. Our battery engineers have managed to reduce the size and weight of the new batteries while increasing the power output

SMART SYNC SYSTEM
AEG'S Smart Sync System is like an electronic handshake between FUSION tools and FORCE batteries. When used in tandem, expect up to 25% power increase and longer battery runtimes. FORCE batteries run cooler, too, which helps increase their lifespan.
FORCE HD Batteries

BETTER WITHOUT BIGGER
FORCE HD batteries deliver Heavy Duty power and runtime to your tools. FUSION tools benefit further from using FORCE batteries that have even more power and technology crammed into the smaller and lighter battery case. With specially chosen battery cells, FORCE HD batteries deliver more of everything without the bulk.
Coming soon
Our new 8AH FORCE HD battery is the perfect combination of power, runtime and size. Perfect for power-hungry tools like circ saws, sanders, mowers, chainsaws.
FUSION and FORCE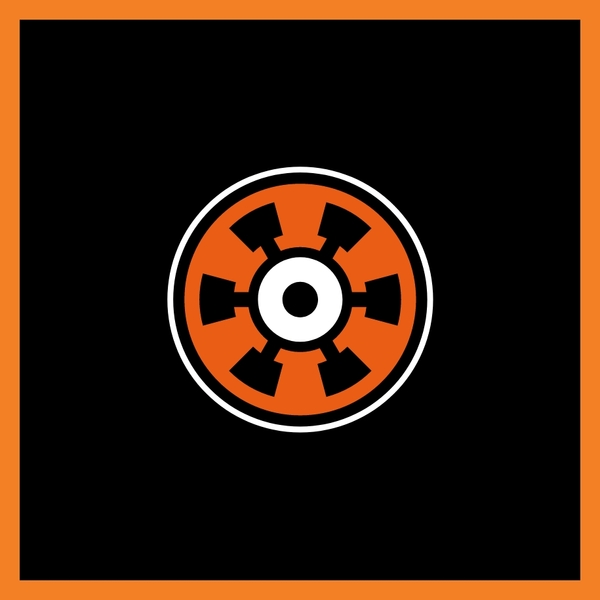 ADVANCED BRUSHLESS MOTORS
Delivers class leading power and performance.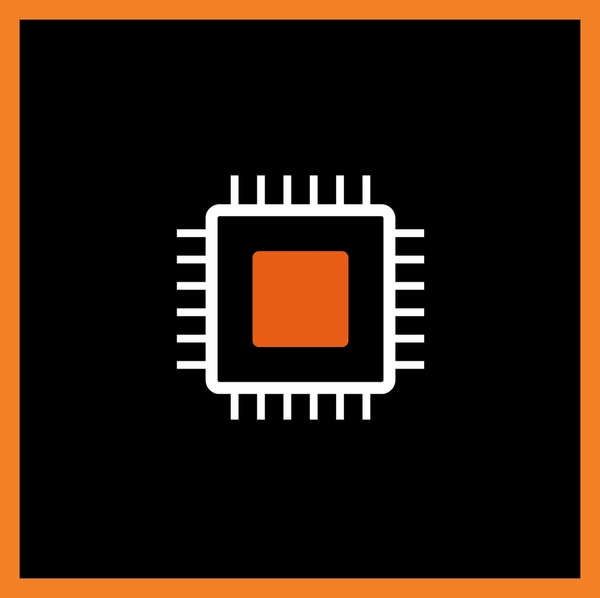 INTELLIGENT ELECTRONICS
Enhanced tool and battery communication.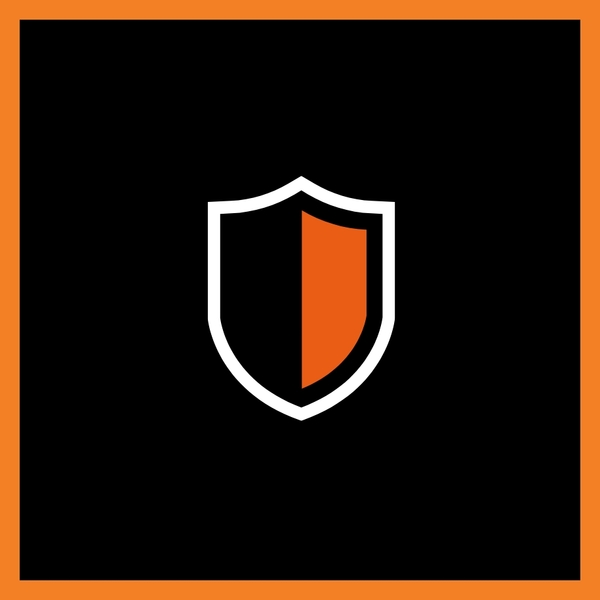 ARMOURED CONSTRUCTION
Engineered to endure the toughest jobsite conditions.
NEXT-GEN BATTERY TECHNOLOGY
Unleashes uncompromised performance and run-time.
Top FUSION & FORCE Products